Fish-Finder™ Photochromic Sunglasses with Polarized Lenses - Perfect For Fisherman
Regular price
$39.99 USD
Sale price
$19.95 USD
Unit price
per
Sale
Sold out
Locate and catch the fish
Know exactly where to cast your bait and catch more fish! The glasses lens will change its intensity based on the sunlight it comes in contact with, which means that Chameleon glasses are perfect for fishing on rivers, lakes, and even at sea! The Chameleon glasses protect your eyes without interfering with your perception of color or sharpness. You can, in this way, spot more fish and increase your chances of catching fish.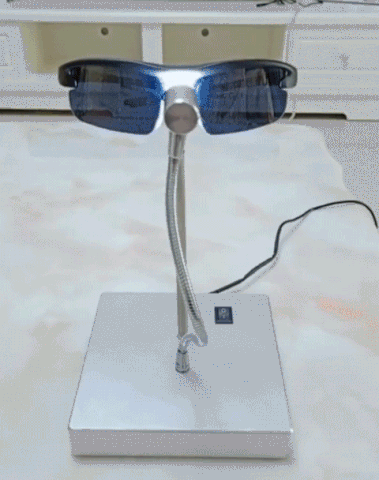 Perfect vision
Our sunglasses are made of special photochromic polarized lenses. Perfect for driving at night or in dark environments. The lenses are light-colored transparent to enhance visibility while effectively reducing the glare. During the daytime, it can effectively filter the intense light, improve the visual sharpness, reduce eyes fatigue, and keep the eyes always in the most comfortable state of outdoor activities.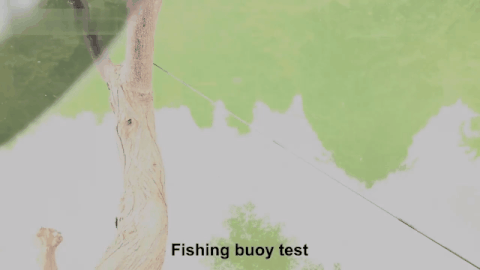 Eye protection
Our Chameleon sunglasses are superior to our previous type of sunglasses. When moving indoors or outdoors, the lenses adjust to the reduced light conditions automatically. The Chameleon polarized lenses reduce flare and glare. Meanwhile, 100% UV protection layer against harmful UVA/UVB Rays.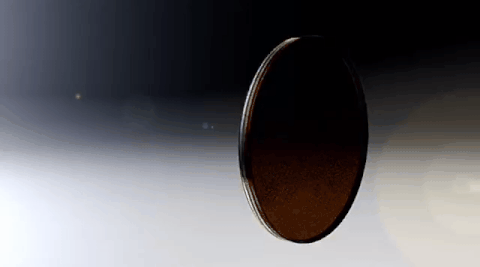 Technology
The photochromic glasses stop the dazzling effects of sunlight when you are driving, running, fishing, biking, or other outdoor activities. Focus on your activity with our supreme glasses. Keep your safety always by your side.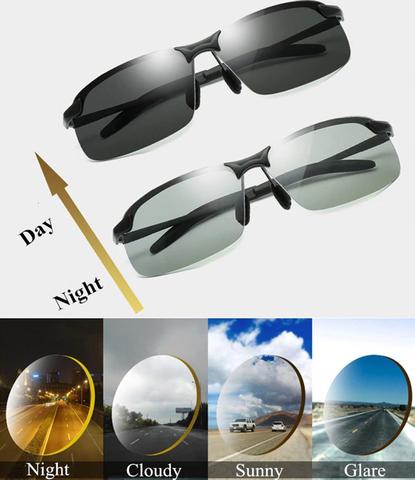 Features
Lightweight Al-Mg Alloy Metal frame.

Adjustable temple, nose pad and flexible arm bring you a better and comfortable wearing. 

UV 400 Protection: The sunglasses block all three ranges of ultraviolet radiation: UVA, UVB, and UVC and protect the human eye 100% from harmful effects of the sun rays. 

Photochromic Polarized lenses: The lenses reduce irritating reflections and glare caused by light reflected from surfaces such as water, road, sand, or snow. They absorb 100% of UV light and eliminate 99% glare light.

Photochromic polarized lens, The lenses are dark in bright sunlight but clear in low ambient light conditions.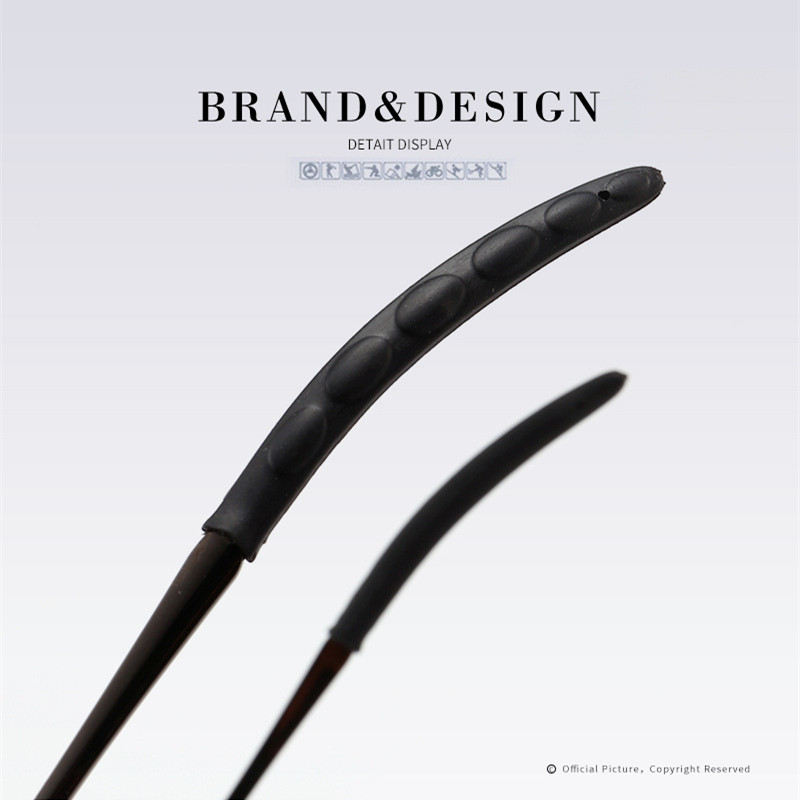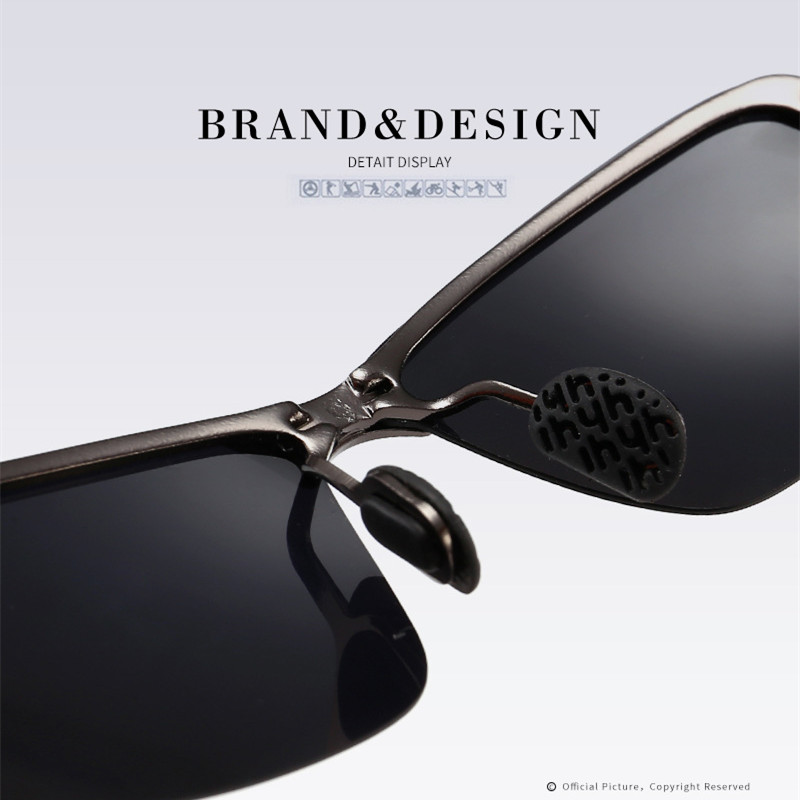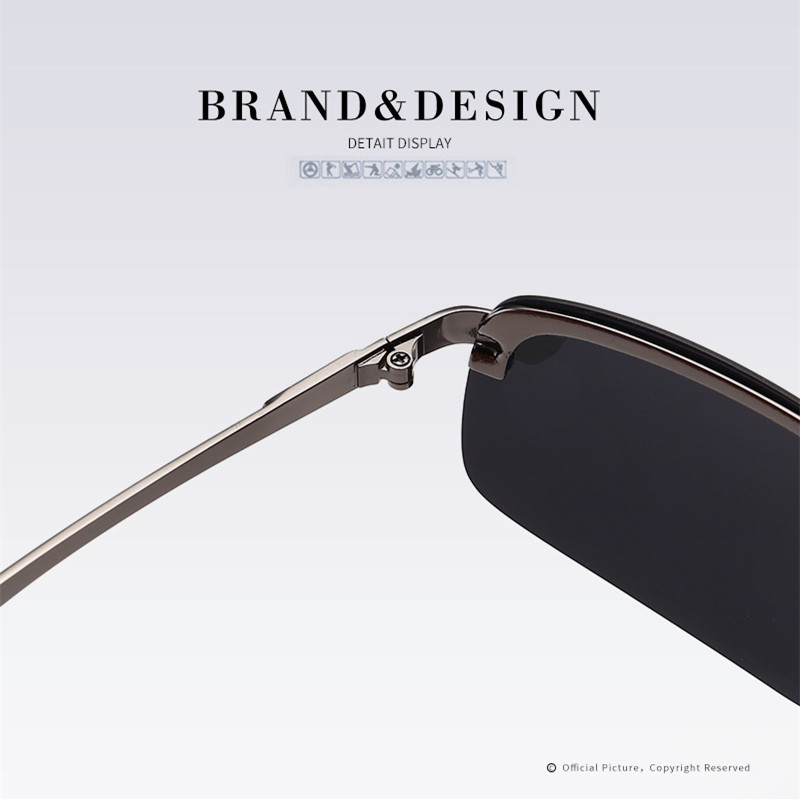 FREQUENTLY ASKED QUESTIONS
Yes, it uses a non-addictive 100% plant-based transportation technology. It's a chemical-free way to diffuse Melatonin safely and directly into your bloodstream after being inhaled.
Sleep Now™ is a personal aromatherapy diffuser. It contains Melatonin and Essential oils and releases aromatic steam to provide all the benefits of aromatherapy.
What ingredients are in it?
It contains a unique blend of Melatonin, Lavender, Chamomile, L-Theanine, and Grape Extract.
Sleep Now's ingredients are all-natural, non-addictive, and drug-free.
For over 100 years, science has known Melatonin to be the human body's own natural ingredient for quickly falling into a great deep and restful sleep. Our Melatonin is sourced from plant extracts following strict safety regulations.
Lavender, Chamomile, and L-Theanine relieve stress and anxiety while improving sleep quality. In addition, the grape extract fuels its fantastically sweet and enjoyable taste.
Zenko Health® aims to deliver your package within 3-5 business days from our own United States warehouse located in Phoenix, Arizona.
We also ship internationally to anywhere around the world! So, for example, we regularly ship outside the US to Canada and a few other selected countries like Australia.
We love our international customers very much! However, delivery is a little longer and usually takes around 7-12 days.
We do charge a small shipping cost for US customers and a flat rate fee for International customers. The fee changes slightly based on the country, but it only covers what we must pay our shipping company.
Pulling on the diffuser will turn the inside liquids into a light mist that can be inhaled.
1. Remove rubber cap. Place to mouth.
2. Inhale for 1-2 seconds, like sucking on a straw, then exhale out of your nose.
3. Repeat 5-10 times before your bedtime or when you need help sleeping. Night or day!
Melatonin will be absorbed immediately into your body, creating a quick effect.
It depends on how often you use it.
Each diffuser has a life of around one to two months.
That is if used every night, with the recommended 5-10 inhalations, and the diffuser has a capacity of around 300 inhalations.
We have special BUY 2 GET 1 FREE and BUY 3 GET 3 FREE offers at the moment. So when buying three, you can get three free, thus getting them for $10 each.
Each diffuser can last between 30-60 nights when used every night. So the cost per use can be as low as $0.16 per night, depending on how aggressively you use it.
How much Melatonin per dose?
Each diffuser contains 40mg of Melatonin. So, with around 300 inhalations per diffuser. It's around 0.1mg per inhalation.
However, keep in mind only around 25% gets absorbed with oral tablets as it has to go through your digestive system. Our diffuser is a much more efficient delivery mechanism, and a lot more is absorbed and quicker. So, in turn, a lot less is needed.
We recommend 5-10 inhalations per night. However, you're free to have more than 10 inhalations per night and find your sweet spot.
Roughly speaking, and for the sole job of comparison, 5-10 inhalations are equivalent to around 2-4mg in oral Melatonin tablets, in line with the recommended dose for oral Melatonin tablets.
Why take Melatonin this way?
Oral medication must pass through our digestive system and metabolism. It's a well known ineffective way to get compounds into the human body. With oral medication, less than 25% actually makes it into your body and can take 1-2 hours to fully take effect.
Sleep Now™ diffuses Melatonin directly into your bloodstream without going through your digestive system. It allows you to control dosing better and feel the effects immediately.
For over 100 years, science has known Melatonin controls our circadian rhythm and regulates sleep timing or our sleep/wake cycle; when we go to sleep and wake up.
It's proven science, and Melatonin is released every night in every one of us.
Melatonin is the primary natural ingredient that pushes us into the most restful form of deep sleep. It can be interrupted by light, indoor environments, travel, poor schedule, anxiety and stress.
Many don't produce enough Melatonin, causing sleep problems. Studies show that Melatonin can lengthen total sleep time, shorten the time it takes to fall asleep and enhance sleep quality.
Sleep Now™ diffuses Melatonin directly into our body without going through our digestive system, helping us get into the deepest form of restful sleep.
Sleep Now™ doesn't contain any harmful chemicals. Nevertheless, this product is not recommended for people under the age of 18, pregnant woman, or those sensitive to listed ingredients.
OUR PROMISE
Zenko Health® pledges always to stay true to its values and share your strong belief and enthusiasm in the power of all-natural products.
Our mindset is we'll be around in many years to come, proudly serving you, our loyal customers, every day, helping you live a healthier and happier life.
OUR GUARANTEE
If you don't have a positive experience for any reason, we will do whatever it takes to make sure you are 100% satisfied with your purchase.
We have 24/7/365 Email Support. Please contact us at support@zenkohealth.com if you need assistance.